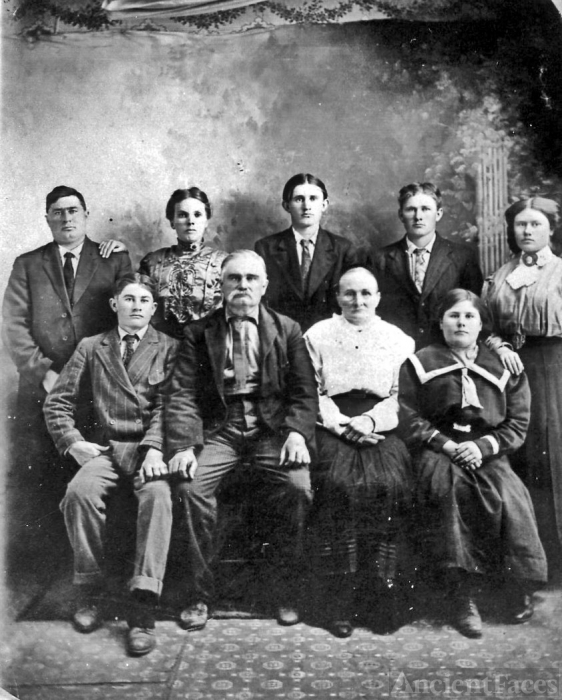 This is the Bruner family, including one daughter-in-law

top row: Marshal H. "Marsh" Bruner, his wife Sarah Philpot Bruner, Ira "Iry" Bruner, William Bruner, Elizabeth "Lizzy" Bruner.
Bottom row: Corrie Bruner, James Ephraim Bruner, Melvina Stewart Bruner, Surilda "Surildy" Bruner
It's from Ancient Faces, at
http://www.ancientfaces.com/research/photo/399603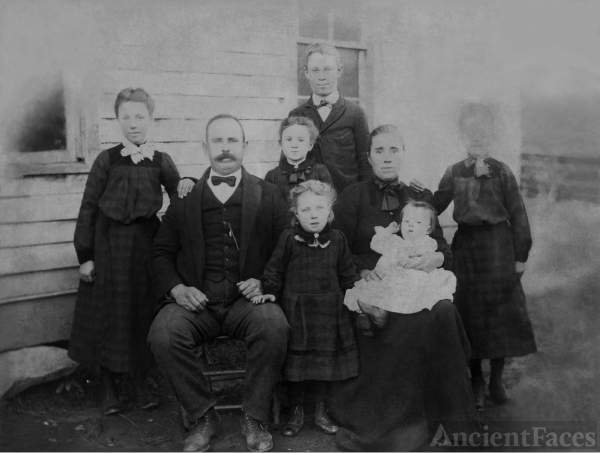 Here's another Bruner family, but it's not clear how they're related to the one above.
Back: William W. Bruner
Middle row left to right: Martha E. Bruner, John R.Bruner, Sarah B. Bruner, Rachel A. Bruner, Nancy L. Bruner
Bottom row left to right: Grace E. Bruner, Mary C.Bruner.
The picture was taken before moving from Laurel Co. Ky. to Beckham Co. Okla. near Sayre.
It's from Ancient Faces, at
http://www.ancientfaces.com/research/photo/399602