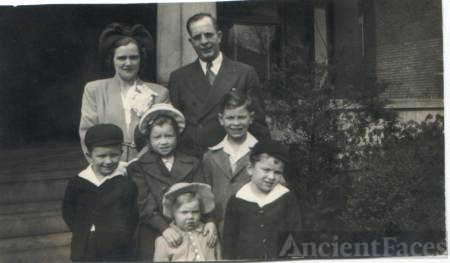 Here are Rose and Louis Fritsch with their children, oldest to youngest, Frank, Betty, Donald, Thomas, and Marcia. The picture was taken in front of his parents home on Dayton Street.
The picture is from Ancient Faces, at
http://www.ancientfaces.com/research/photo/405232
. That page has the family's full names and dates of birth.